About Our Team
For over 20 years, Lacour Family Dentistry has provided comprehensive dental care to our community. We are proud to provide patients with a team of seasoned professionals focused exclusively on your dental health and comfort. From the moment you contact us, through your dental appointment, and follow-up, we are focused on delivering five-star services.
JEREMY SMITH, DMD
Dr. Jeremy Smith has over 20 years of private practice experience in Florida and Georgia. He is a native Kentuckian who grew up in the Louisville area, majored in biology, and played college soccer while attending Union College and the University of Louisville. He met the early admittance academic requirements for the University of Louisville School of Dentistry and received his Doctor of Dental Medicine degree in 2000.
During his time practicing in Florida, Dr. Smith honed his cosmetic and reconstructive skills working with an instructor at the esteemed Pankey Institute for Advanced Dental Education. Continuing his practice experience in Georgia allowed him to become an even more complete dentist with Dr. Bill Williams, a Master of the Academy of General Dentistry, a neuromuscular dentist and a former TMD instructor. Dr. Smith helped Dr. Williams and his office achieve eight straight Best of Gwinnett Awards, and he was also named as one of Gwinnett Magazine's People To Know.
At the heart of Dr. Smith's philosophy is his focus on building long-term relationships with his patients. He enjoys getting to know about his patients, their families, their likes and their dislikes. Dr. Smith believes in treating his patients as he would his own family by providing everyone with dental care that embodies comfort, compassion and excellence. Based on this wealth of experience and expertise, Dr. Smith is able to offer most every aspect of modern dentistry, whether the need is veneers, Invisalign®, implant restoration, laser dentistry, extraction or root canal therapy. A perfectionist by nature, he ensures that each procedure is handled with the precision and the attention it deserves. Dr. Smith keeps current with the latest technology and breakthroughs in dentistry as a member of the American Academy of Cosmetic Dentistry, the American Dental Association®, the Academy of General Dentistry and the Georgia Dental Association.
Dr. Smith has given back to the community through his involvement in the Deserving Diva Foundation, volunteering his services at the Hebron Community Health Center, and providing dentistry to Russian orphans involved with the T.E.A.R. program. He has written for the Gwinnett Sports Medicine Magazine and has had several speaking engagements. Dr. Smith formerly served as a team dentist for the Gwinnett Gladiators and Georgia Force.
Dr. Smith enjoys spending time with his wife, Julie, and his children: Addison, Parker, Isabella and Camden. Julie is from Gwinnett County and graduated from the University of Georgia (Go Dawgs!). She works as a physician assistant at a busy family practice and also coaches cheerleading. The kids are involved in baseball, basketball, soccer, and cheer. Dr. Smith's hobbies include weightlifting, running and playing soccer on an amateur team in the Atlanta area. Dr. Smith is a huge sports fan and supporter of all of Atlanta's professional teams, but his true sports loves are the Louisville Cardinals, the Pittsburgh Steelers, Atlanta United and Arsenal FC.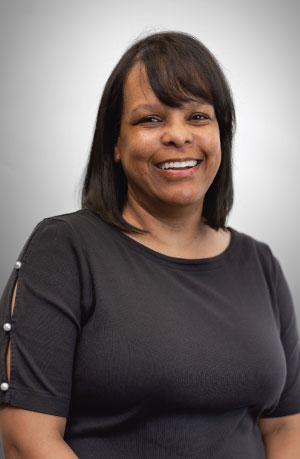 Cheryl – Office Manager
Cheryl joined our team in July 2017 and instantly became part of the family. She has been in the dental field for over 20 years and has experience in both the front and back office. She loves the positive work environment and having the privilege of helping our patients fit their beautiful smiles into their budget. Cheryl has three adult sons. She loves attending church, reading, baking, running and spending time with family.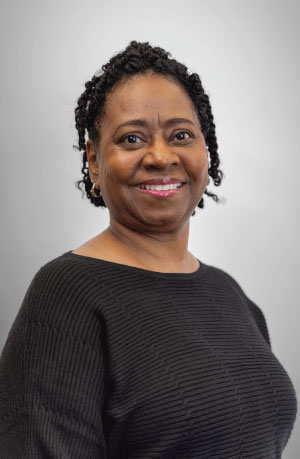 Joy – Appointment Coordinator
Joy joined our practice in 1999. She completed the dental assisting program in Port Charlotte, Florida, which included expanded duties. Her CDA certification was completed through the Dental Assisting National Board. She has also received training and is qualified to use CEREC (ceramic restoration) technology, is CPR certified and continues to pursue the necessary continuing education courses to remain on the leading edge of dental technology, procedures, and materials.
Joy loves assisting and caring for our patients in a great family environment. She has the best co-workers and loves working for a doctor who respects the team and has a mutual desire to treat our patients using modern technology. Joy is a team player and strives to learn new things each day, making sure to pay attention to each individual patient. She loves coming to work each day and genuinely cares about what we do as a team. Her love and enthusiasm carry over to our patients, and she helps to provide an exceptional experience.
Joy is the happy mother to three children and has five marvelous grandchildren who live in the Atlanta area. She enjoys regular walks in her community and is an active member of her church.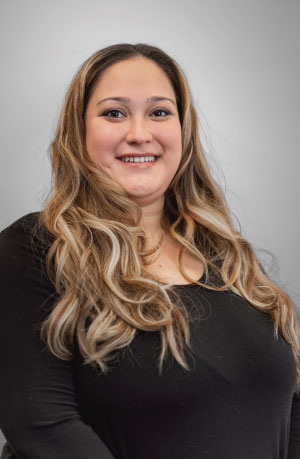 Amanda – Patient Representative
Amanda grew up in Gwinnett County. She has over 10 years of experience in dentistry. When she began her dental career, she was front desk personnel. She has since then expanded her knowledge of dental insurance and billing.
Amanda joined our practice in 2022 and says we already feel like family. Her favorite part of working with Lacour Family Dentistry is the great work environment. Taking care of patients' needs is an important task for Amanda. She loves to help people and is a team player.
When Amanda is not at work, she enjoys outside activities like bike riding, walking in the park and gardening. She loves to spend time with her husband and son. She also enjoys cooking and trying new experiences.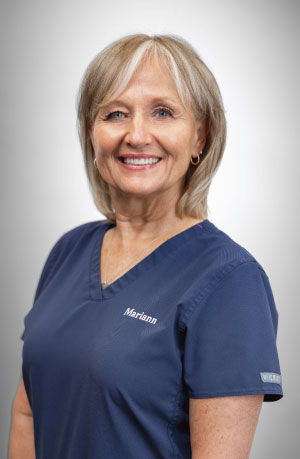 Mariann — Dental Hygienist
Mariann joined our team January 2023. She grew up in Pennsylvania but has also lived in several other states. Mariann graduated from the University of Pittsburgh dental assisting-oral hygiene program where she received her Bachelor of Science in health-related professions. She then received her master's degree in education at the University of Pittsburgh (Pitt). She also taught dental hygiene students for several years at Pitt.
Mariann enjoys building relationships with patients while helping each patient on their journey to total body health.
Mariann has three adult children and two grandchildren. She enjoys spending time with her family, playing tennis, dancing, hiking and traveling.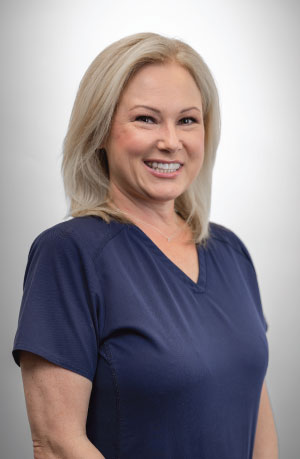 Christina — Dental Hygienist
Christina joined our team in September 2022. She received an associate degree in the science of dental hygiene from DeKalb College, now known as Georgia State University Perimeter College, in 1998.
Christina has lived in Gwinnett County almost her entire life but is originally from Dallas, Texas. She is thrilled to be part of such an outstanding team who treats both coworkers and patients like family! She is passionate about helping patients achieve optimal oral health and educating them about how it impacts their overall health while delivering gentle, excellent care.
Christina loves spending time with her family and visiting the beach as often as possible. She is married to Neal, and they have two sons, Jake and Zakk.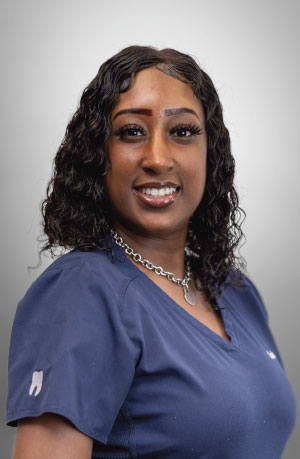 Laken — Dental Assistant
Laken has been a part of the LFD family since April 2023. She is from Tupelo, Mississippi, born and raised. Her mom moved the family to Sandy Springs, Georgia, when she was 12 years old. She has two lovely boys, Elijah and Emari, and they have brought so much joy to her life. She has been a dental assistant for about eight years. She says bringing confidence back in patients' smiles is what motivates her to keep doing what she loves. In her spare time, she likes to have a picnic in the park with her close girlfriends. She says she also loves to cook good ol' soul food.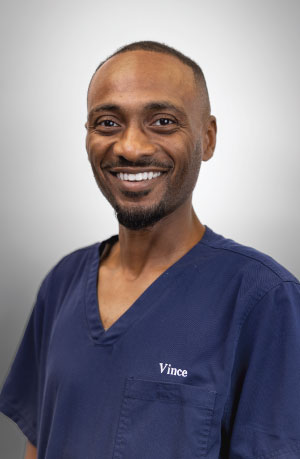 Vincent — Dental Assistant
Vincent is a native of Atlanta, and he joined our dental team in April 2023. He brings over 20 years of experience in the back office as well as in the classroom as an instructor. Vincent says that he really enjoys helping to improve the smiles of dental patients.
Vincent has a wife and two beautiful daughters. In his spare time, he enjoys spending time with family traveling and auto mechanics.